Christopher Makos is a preeminent American photographer. Makos' mentor was Man Ray an American visual artist living in France, who made significant contributions to the Dada and Surrealist movements. Makos is also associated with Andy Warhol with whom he collaborated. With an instinct for the razor's edge of pop culture, Makos developed a portfolio overflowing with attitude. David Leonardis Galleries is proud to offer these fine examples of the art of Chris Makos.
"Christopher Makos is the most modern photographer in America"

-Andy Warhol
Silver Gelatin Prints, Posters, and Serigraphs
Original signed and stamped fiber based double weight silver gelatin photo with glass window on back. 3" white matte to image with 1.5" black frame.
Featured in Warhol/Makos book and exhibited in 1993 at the Galerie Faber in Vienna, Austria.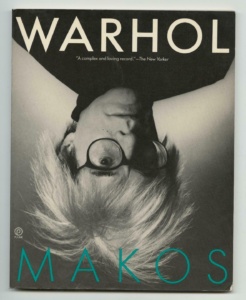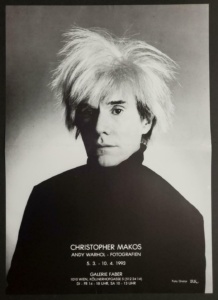 Also, in the brand new Netflix docu series , "The Andy Warhol Diaries".
Egypt Silver Gelatin Prints and Photographs
Available at $1500