The museums, located in various corners of the world, dedicated to this great American painter stand as testament to his influence as an artist and as a human being. Born in Chicago in 1932. Matt Lamb dedicated the last half of his life to using art to spread his message of peace, tolerance, hope, communication, and love among human kind. When you own the art of Matt Lamb you not only own great art, you own a significant part of the global effort to bring peace to humankind which is a big deal in and of itself.
I had known of Matt Lamb's art for years in the Chicago art scene. I remember meeting him at an event in the mid-2000s. We started talking and I asked him what he was up to and he said, "I am opening an Art Museum. What are you up to?" I said, "I have been working on my art museum as well, the Howard Finster Vision House." Having something in common, I met him at his studio and did a TV show with him.

A few years later his family flew me to Dubai to rock with the billionaires and the international royalty. It was about elevating the price of the Matt Lamb art to $80/square inch.

I however can price the Matt Lamb art that I own however I want!

I have a lot of fantastic Matt Lamb art available. Contact me to get it for your collection.

-DL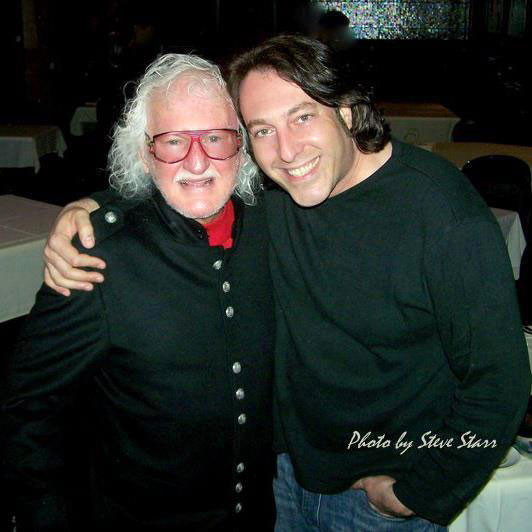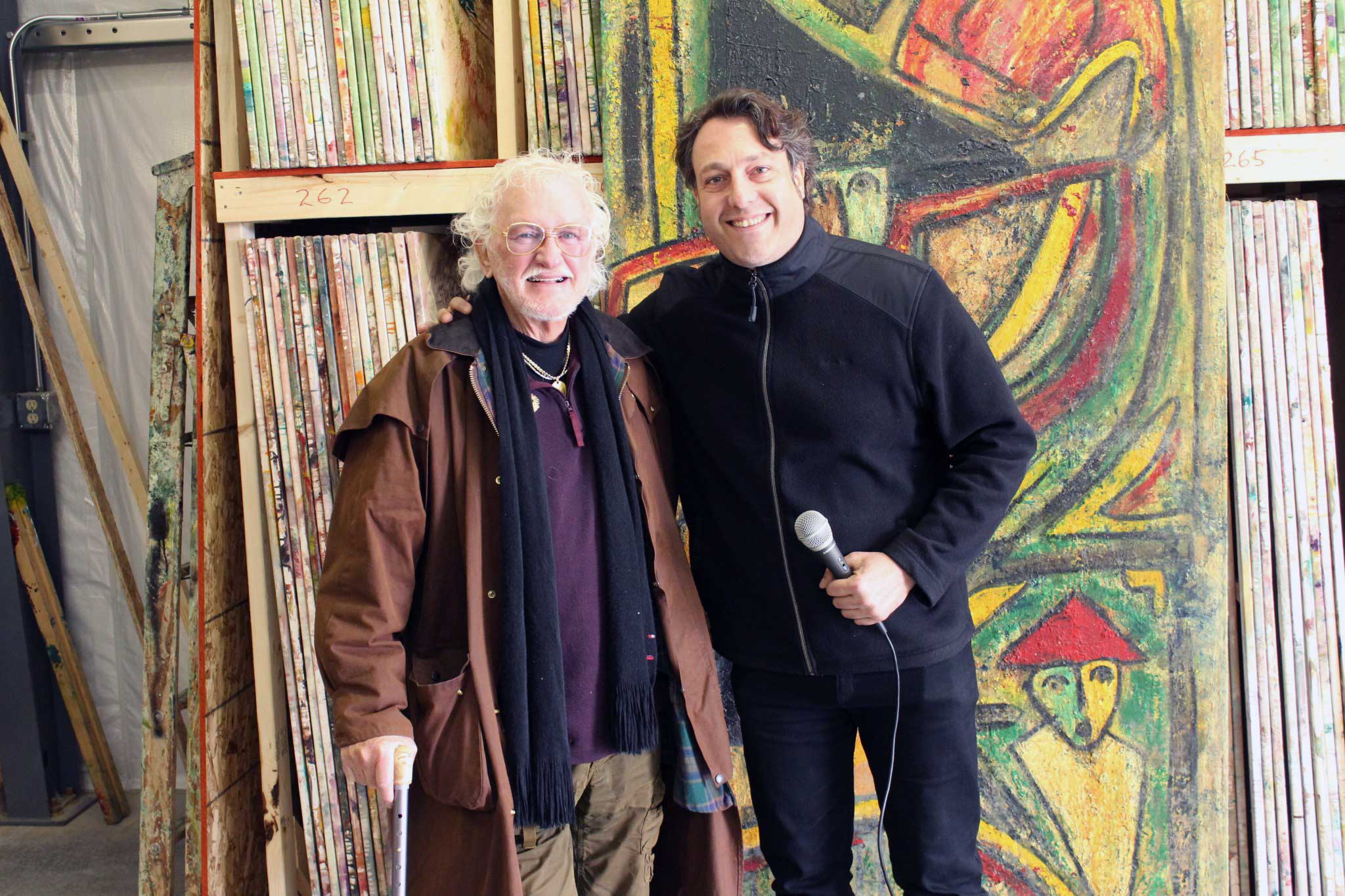 The first time I met Matt Lamb I happened to have fantastic photographer Steve Starr available (left). Here we are pictured at the Matt Lamb studio in Wisconsin shooting for Chit Chat with David Leonardis in 2011 (right).
Chit Chat with David Leonardis at the Matt Lamb studios in Chicago, 2010.
Please, watch all the way to the end to see David Leonardis starring in a music video (23:39).
Original Paintings for Sale
(prices available upon request if not listed)
Small Scale
(under 24 inches)
Large scale
(over 60 inches)
Double Sided Double Drawings.
4 drawings in one frame.
$1450